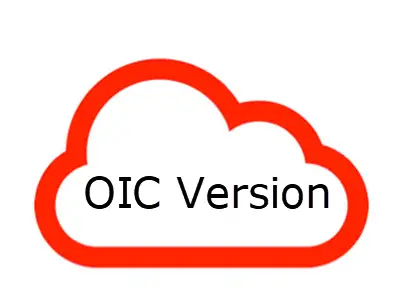 There are times when you need to check and confirm your Oracle Integration Cloud version. It may be to confirm some feature availability or to compare the versions etc.
There are regular updates to the product OIC and there can always be the need to get the version number.
Here are the steps to quickly get the version from the OIC instance.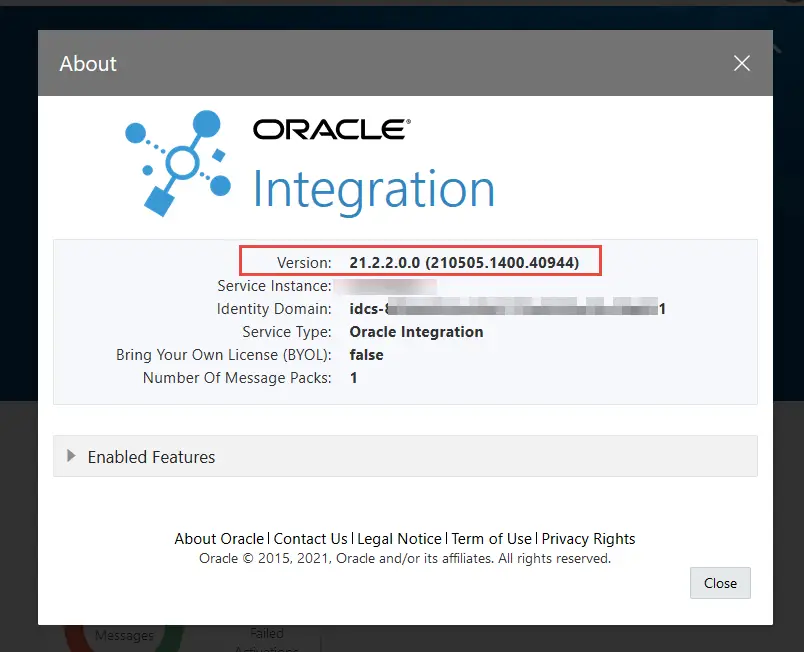 How to Check the OIC Version?
Time 5 minutes
Login to Oracle Integration Cloud

Login with a valid user

Click on the user profile on top right corner

Click on About

A pop up about page will show Oracle Integration Cloud Version

This about page has details of oracle integration cloud version, Service instance , Identity Domain and enabled features.
The version number is of pattern aa.bb.cc
Where aa is a major version
bb is the minor version
cc is the patch applied
For latest updates refer oracle documentation here
Check out some other posts on OIC