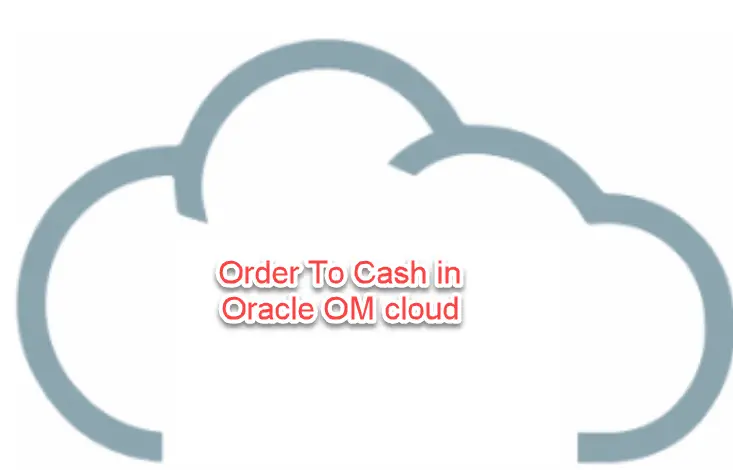 In this article we see the high level steps to perform order to cash process flow in Oracle SCM Cloud. This video covers the standard flow of order to cash . i.e Placing a order for an item and Invoicing it and receiving the amount.
O2C Cycle
Steps In Oracle Order Management
Here are the steps in running the Order to Cash Flow in Oracle OM Cloud.
Login to OM
Hit Create Order
Add Item
Submit
Check Fulfillment View
The Orchestration Process will be scheduled then reserved
Go To Inventory management
Ship the Item from Manage Shipment lines task
You can do Pick release or auto-create shipment
Bill of lading and Shipping docs will be generated with ESS Jobs
Shipping task on Order will show shipped
Run ESS job 'Import Receivables Transactions Using AutoInvoice'
Invoicing will be done and invoice number generated after successful completion of ESS job
Query invoice in Receivables > Billing
Invoice to Receipt
Navigate to Receivables
Account Receivables
Create Receipt from Right Task pane
Enter Receipt number and Amount
Select the customer from which the payment came
Click Add application
Select Invoice
Apply
Actions > Create Accounting Draft
Actions > Post to GL
Please Refer the Above video for the Flow.
Thanks