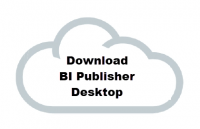 In this post, we will see how to download BI Publisher desktop from fusion instance on the local system for BIP report customization.
In case you are new to BI Publisher Do refer to Oracle documentation on BIP.
BI publisher word plugin
The bi publisher word plugin is the desktop version tool when installed on desktop it adds the bi publishermenu to MS word. Its not called Oracle Analytics Publisher. download the recommended version from here
Download the right version for your fusion instance

How to download Oracle BI Publisher Desktop?
Time Required 30 minutes
Login with user with BI Administrator rights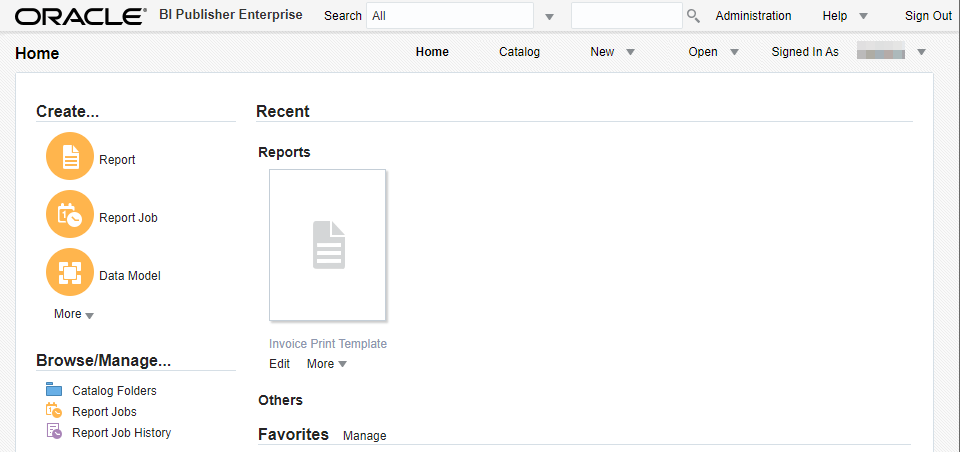 Login to fusion saas instance as administrator .
Click Help and Download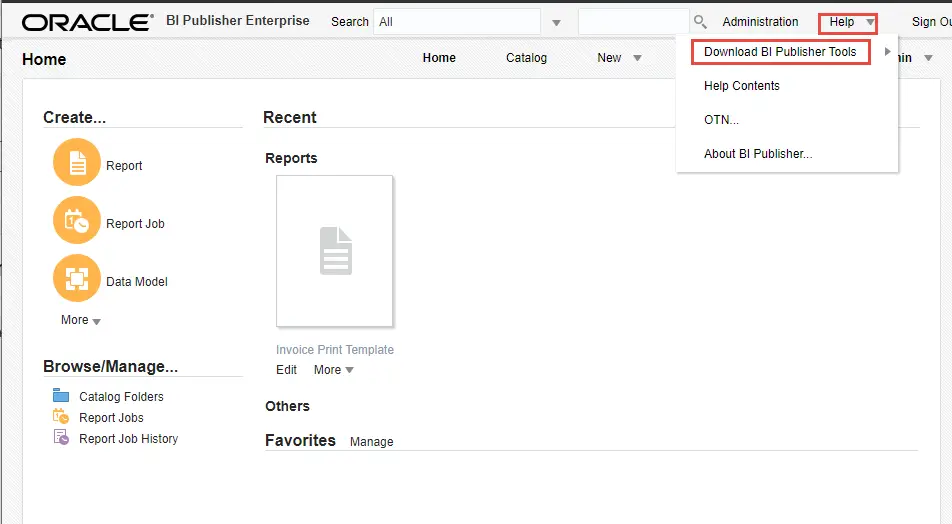 Click help on top right corner and hit download BI publisher tools
Check BI Publisher Version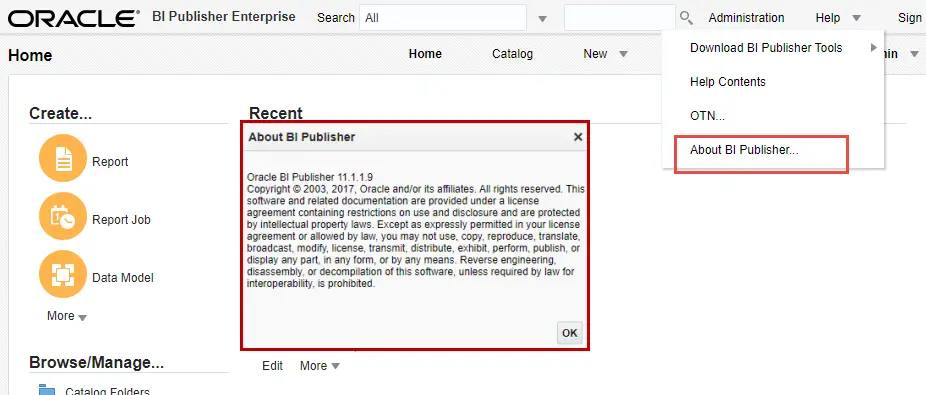 Click on Help . About Bi Publisher which will pop up the BI Publisher version.
Download BI Publisher Desktop from the hyperlink url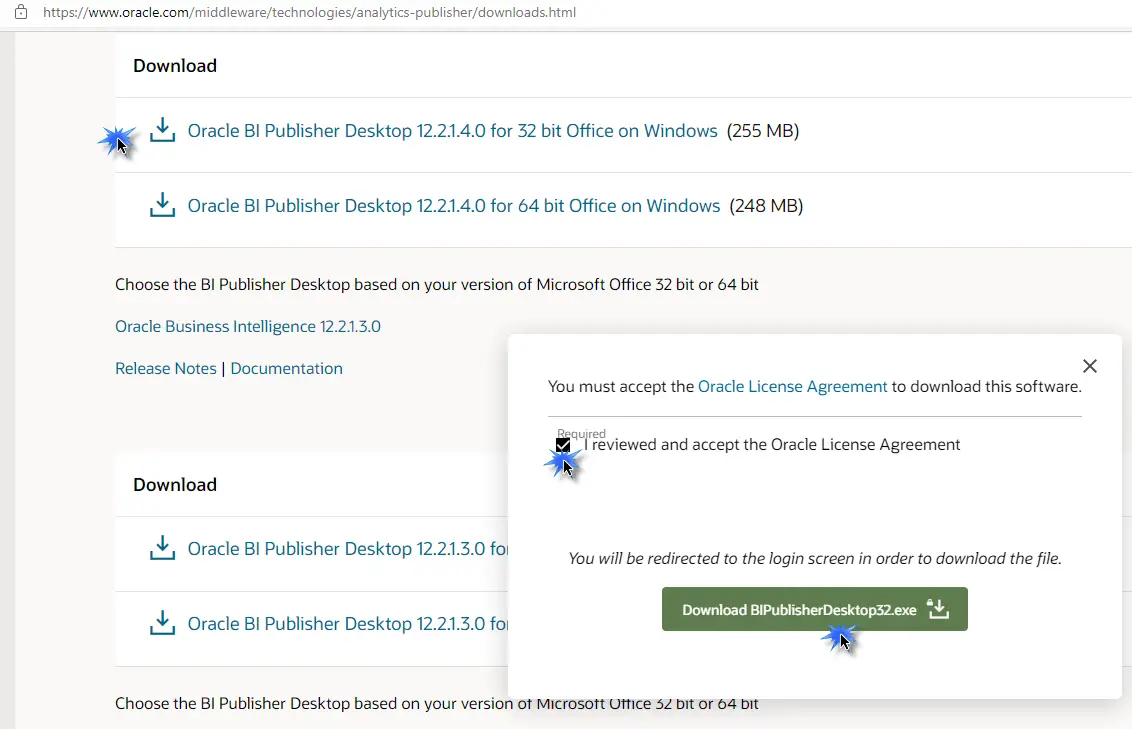 This page will list all the version of BI Publisher desktop version available for download. Download the Exe file and run , the installation will start
Install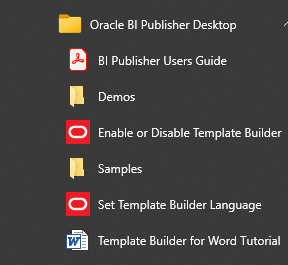 A successful installation will create a start menu entry as above. Click on Set Template Builder Language to get started.
Confirm the BI Publisher Menu in MS Word

After the installation, you should see a new menu entry in Microsoft Word as 'BI Publisher'. This menu will have the options to design a template, load sample XML, and preview options for your local designed template.
Once you design your template, save it as RTF and upload in fusion. Your report should be able to pick up the new template.
FAQs
Which version of BIP Desktop to download? 32 or 64 Bit?
It depends upon the version of MS office. Choose the BI Publisher Desktop based on your version of Microsoft Office 32 bit or 64 bit.
How to check the Bit Version of MS Word?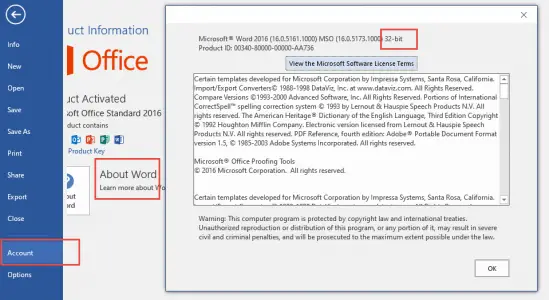 Go to accounts > About Word and the build and Bit version can be seen.
More articles on Fusion apps technical